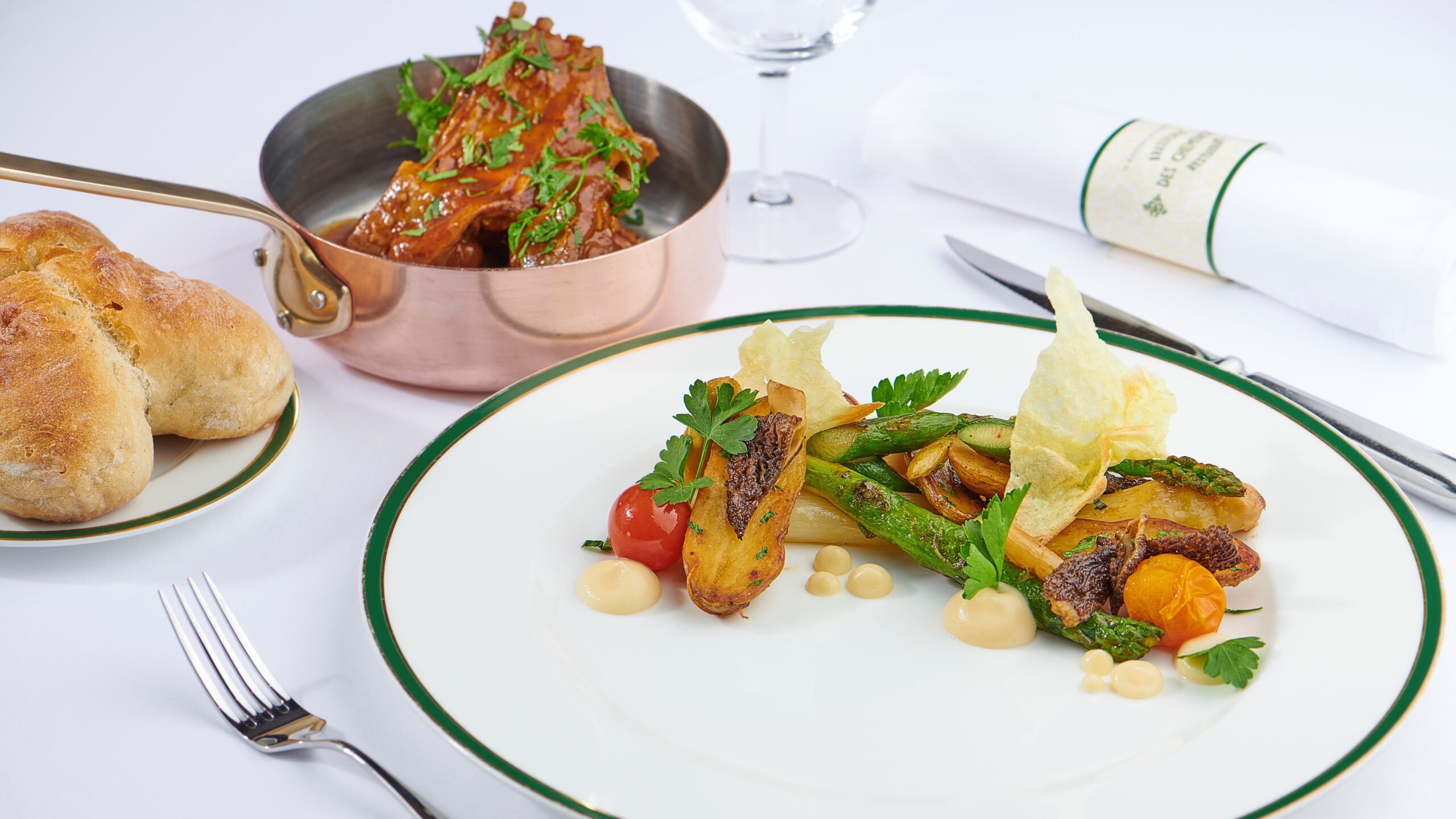 12 Highlights at
Brasserie des Cheminots
Every month we surprise you with a matching seasonal highlight from our kitchen.
January - Queue de Boeuf

From 4 January we have marrowy juicy braised oxtail with mashed potatoes.
February -

Let's Moules again!

Enjoy mussels one more time before the season ends again!
March - Matjes Hareng

Herring's - time fish in love!
Exclusive for Lent
April - Hommard

The lobster promises sea!
May - Poussin

Crispy grilled Güggeli
with French fries and a variety of sauces.
June - La Pôchouse

Noble fish stew with four freshwater fish in white wine fund.
July - Jarret

Crispy pork knuckle from Rôtissoir 600gr. marrowy-juicy grilled and deglazed with dark beer - fried potato
August - Paella

Paella can be found almost everywhere in Spain, people virtually associate this traditional dish with southwestern Europe.
September - Moules

Fresh from the market, we will serve you mussels that will make you rave
. We serve the mussels with excellent wines and refreshing side dishes and sauces.
October - Wild

As soon as the grape harvest has begun, real gourmets turn their attention to game.
November - Truffe

Enjoy exquisite truffle dishes in the
colder season.
December - Huîtres

The pearls among the oysters.
Taste and enjoy our Marennes d'Oléron.